Jelly-Glue | Bone Glue | Hide glue | Gelatin glue
...are different names for a glue that is made from all natural ingredients and therefore absolutely environmentally friendly:
highly and rapid biodegradable

low water and energy consumption

harmless to environment

non-toxic to environment

non-hazardous

great endurance over time
These are just a couple of statements about this great product: Simply to bond, but hard to destroy!
There is a wide range of applications: Bookbinding, Box manufacturing, Luxury packaging, Sample books, Special papers, Paper-Money, Match heads production, furniture restoration, abrasives but also as raw material for other glues.

Our partner is since 1950 specialized on manufacturing of this products and offers sincere advantages for users, such are:


| | | | |
| --- | --- | --- | --- |
| | Excellent service | | Highest Quality Standards |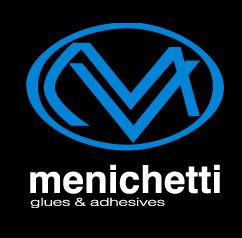 Menichetti offers high product security due to his high quality standards such as DIN ISO 9001. Their glues have an outstanding first tack and his specialty is a neutral behavior under hart environmental conditions such as high humidity. High experience of Menichetti and latest technology used is both Focused on customers and their needs! All products made by Menichetti are tested on production equipment that are "standard" in industry: Kolbus, Müller-Martini, Stahl, VBF, Hörauf, CMC, Zechini, Samed Innovazioni etc. also for box making such as Emmeci and Europrogretti among others.
-->Please ask for samples! (Kontaktformular)
Jelly Glue


Strong first tack
for bookcovers, binders, boxes, ring binders
put-up | Inquiry/Order

Jelly glue Bookspine


Strong first tack - variable open time
Very flexible when dry
Ready to use animal glue
put-up | Inquiry/Order

Bone glue


Powder, granules or pearls
Match head production, gummed paper
put-up | Inquiry/Order

Hide glue


Powder, granules or pearls
100 % recyclable and biodegradable
Paper-money, paper, abrasives, base for other glues
put-up | Inquiry/Order

Technical gelatine


Powder, granules or pearls
Papier industry, special papiers, abrasives
put-up | Inquiry/Order

Dried modified animal glue


Foumulated blend of high quality glue
Luxury packaging, boxes and
cases, displays, photo albums
put-up | Inquiry/Order

heat sealing tape


laminated tape
closure of cardboard boxes
put-up | Inquiry/Order